Go from an idea,
to a £1m valuation
💡 Validate your startup idea 🤝 Find a co-founder 🔨 Build a no/low-code pilot
💰 Win your first customers 🚀 Launch a brilliant business
Join 1,828+ founders building faster…
Once a month we'll send you the latest startup news, essential tools and resources, and insights from successful founders, entrepreneurs and investors.
Supercharge your startup
with SeedReady
The moderators, founder friends, cohort and community were all bright, supportive and helpful. Each content 'module' was consistent. eg right level of detail, always with a practical, piece of homework which is useful to me afterwards. Also right amount of content/work/time commitment for a 4 week programme.
Founder,
evHop
Not all ideas should have time invested in them. The quicker you find out if your idea has legs the better as it will save you time, money and heartache. SeedReady helps you lay the foundation, answer whether or not your idea has the market and interest to succeed. The program doesn't just help you know what questions to answer but also links you in with people who can help you answer them.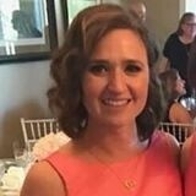 Founder,
TUBR
Journal
Articles, notes, and lists of things related to startups and entrepreneurship
Reviews
We review the solutions that promise faster growth
Resources
Ready-to-use templates and other essential startup resources